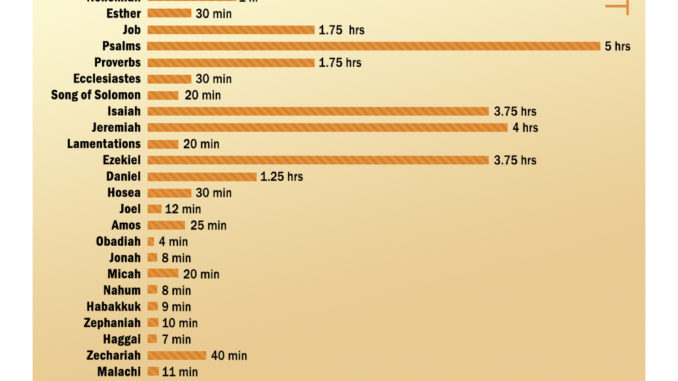 Reading Times for Books of the Bible Infographic
The following are approximate times it takes to go through each book of the Holy Bible using an average reading speed. Think of how long we spend doing other things (browsing social media and watching TV, for example). We could instead use that time to dig into Scripture, and we can easily read many of these Bible books in less than an hour. In the time it takes to binge watch Seasons One & Two of Stranger Things on Netflix (14 hours and 10 minutes, according to BingeClock.com), we can cover some of the most popular books of the Bible (Genesis, Psalms, Proverbs, the Gospel of John, and Romans) in less time (13 hours and 15 minutes) and learn a good chunk of Biblical history, prayers and songs, the greatest collection of wisdom ever put together, the life of Jesus Christ, and a lengthy explanation of God's free gift of salvation through Jesus.
A whooping 88% of American households own a Bible, yet many have never cracked one open to learn the above things. We challenge you to jump in and start reading! If you spend just 12-15 minutes a day, you can easily read through the Bible in one year's time.
Feel free to SHARE this Bible Reading Times Infographic!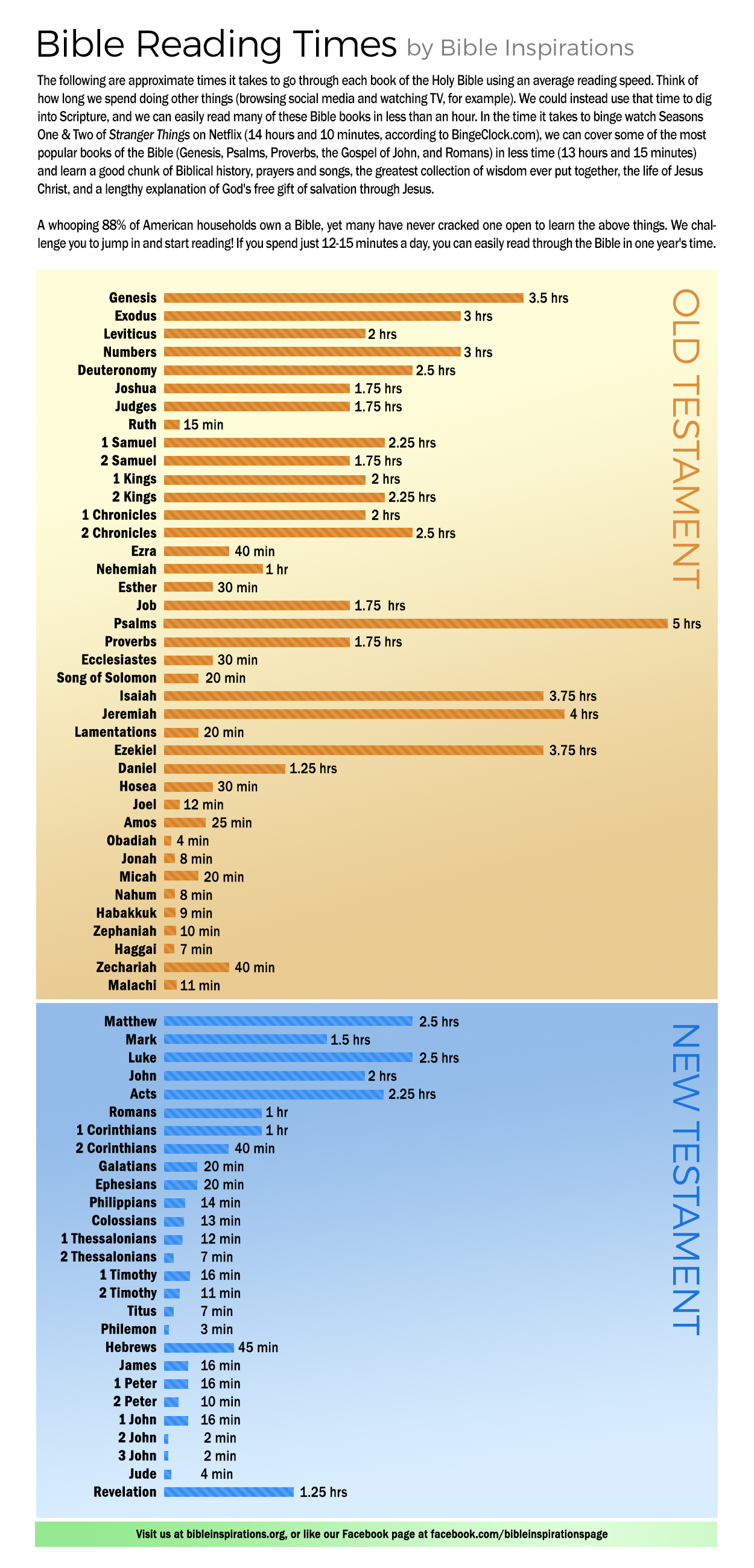 Click here to download, or right click/tap on image above and save it to your computer/device.